Our Services
We offer a wide range of online services
Website and social media management

We update your web content with new information, and add interesting, interactive content to your social media feeds to engage your audience.

Digital Campaigns

We design e-mail, web, and social media campaigns to drive your business activities and sales.

Blogs, Newsletters, Ghostwriting

We research a topic and write blogs, articles, as well as design newsletters in your name.

Online marketing consultation

We build a marketing plan that's just right for you, and we sit down with you if you're in need of fresh ideas, find out which marketing tools would be smart choices for your business.
Our Profile
Kameleon Digital Marketing offers integrated online marketing services for small companies and non-profit organizations. We specialize in e-mail marketing and managing all aspects of social media platforms to improve your online presence and meet your business goals.
Our Mission
We make the World Wide Web a better place by starting, growing, and nurturing online communities.
Our Vision
We find the right platforms that work for your company, and grow your company alongside you.
Our Strategy
We do our research, focus on content marketing, provide value to your clients, so  they will want to come visit your media outlets for more.
We deliver the right elements through the most productive back end.
Basic
Basic package
Managing two social media platforms of choice
Videos
Special offers

Premier
Premier package
Managing three social media platforms of choice
Videos
Website updates and blog
Special offers

Custom
Custom package
Marketing plan
Digital media consultation
Small business solutions
Any other unique requests
"Monika has been very thorough and organized in getting our social media campaign up and running smoothly. She follows through and does not let things slip through the cracks. She has been instrumental in adding so many videos to Facebook and our YouTube channel and putting my business face out there in the best light possible. She has improved my review ratings from a 3.3 to a 4.2 in only 2 short months! She has been a terrific asset to me and my business and I would recommend her work to anyone. "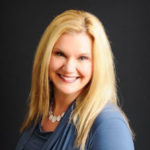 Dr. Nicolette Picerno
FacesFirst Cosmetic Surgery
If you want the best in advice, service, and execution, reach out to Monika Anderson, with Kameleon Digital Marketing. Her and her team's experience and approach is unparalleled. I've known and worked with her for close to 15 years. If you are looking to increase your online presence, Monika is the only person you should call.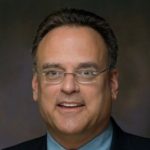 Alex Benko
The Atlantic Company/Director
Monika's small business solutions were just what I was looking for! As I asked my friends and associates within my network for help with updating my business' technology practices, I was referred to Monika with high regards. After only two informative sessions, I am now in the process of transferring and saving files from several different devices to one place, where I can access them all from any device! What a relief!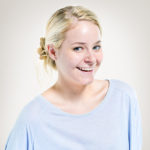 Kathleen Gorman
Constant Communications/ Speech Therapist, small business owner
We are client-centered
We are dreaming about helping you reach your business goals by optimizing your marketing channels. 
We listen to who you are, and what your unique journey is, and consider it when designing your digital marketing strategy.
We are professional
We keep up to date of digital trends and marketing statistics. We know what works and what doesn't.
We believe we are good, because we know what is needed in today's quickly changing Internet landscape for any business to succeed.