About Us
Our Believes and Experiences Make Us Who We are
Hi, I'm Monika. I was born and raised in Budapest, Hungary, a city that will always occupy a special place in my heart. Ask me about Hungarian desserts and the longest word in my vocabulary and we'll have a fun conversation, I promise.
I started Kameleon Digital Marketing in 2016 with the goal of elevating the digital presence of small businesses. If you're wondering why I chose the chameleon to represent my business, it's simple. It's an animal with amazing capabilities to adapt to its surrounding, which to me represents the digital world. Your business may need to adjust from time to time as well.
Since my start, I've been fortunate to have worked with a number of heart-centered business owners. They represent the finance, health & wellness, fashion, coaching, real estate, and other niche industries. The reason I only work with a select number of clients at a time is because it's important to me to be able to serve them well and be available for them when they need me. I regularly attend webinars, workshops and conferences to keep up to date on my field. Neil Patel is my favorite marketing guru, I follow him closely. My go to marketing conference is Digital Summit.
The reason I focus on content marketing is because I firmly believe if you consistently create engaging and valuable visual and written content to your audience, then you'll have to spend less money on advertising and other marketing costs.
My personal life evolves around soccer a lot as both my boys are playing at a high level. Ethan, my older one plays college soccer and his brother, Sebastian is the youngest professional player for the Colorado Rapids.
My husband and I met in Colorado over twenty years ago and we feel fortunate to call this gorgeous state our home. We get out on hikes, bike rides, mountain town visits, and street festivals in the summer. What can be better than living close to nature and mountains to enjoy all year around?
As time goes by, I am increasingly aware of social issues and I support causes close to my heart. Coming from a teaching background means that I will always care about education. Other causes I focus on are cultural diversity, the environment, and supporting the under privileged.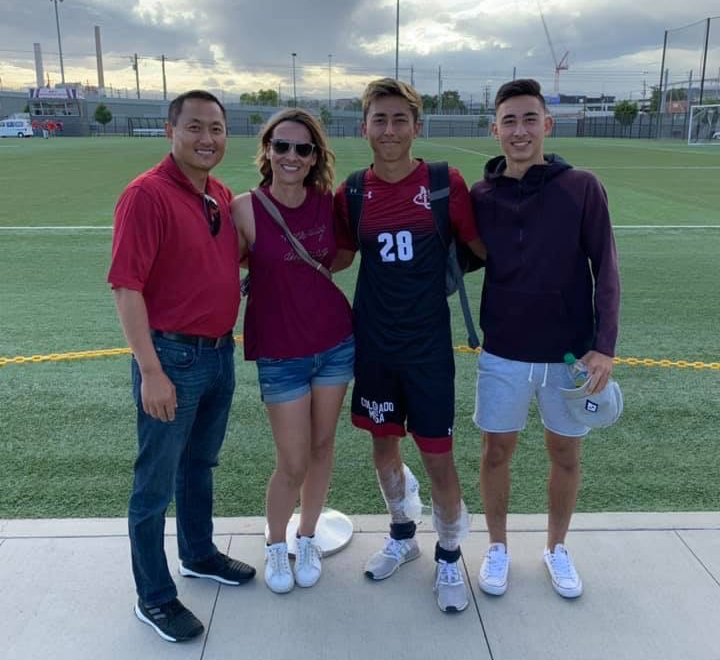 Schedule a call to see if we're a good fit for each other.
"Do come back to your natural birthright, your own mysterious power. Do claim the identity of your essence more than the identity of your circumstance.

Tama Kieves